The Midnight Detective Club
As well as creating a couple of prototype chapters for the game recently, I've been spending a lot of time thinking about how it will all come together and how I'll get different types of games looking consistent. I want there to be variety in the smaller chapter games that the players have to complete to move the narrative on, but I also realised that there needed to be a common feel between them as well. Part of my aim is to give the game the look and feel of a what could be described as a mashup between a Misty style comic of the early 1980's and a pop magazine of the same era. I've tried out a few ideas as mockups, and once I'm happy with them I'll be able to swap out the graphics from the existing prototype games I've created and tweak the coding to fit the new game play. I'm getting close to what's in my head with the style below for the card game. I decided to use the visuals of the cards and the central icon as the objects that the player will use to interact with the game. The cards can be swiped and the the central skull, sun, fire, moon icons will be used to submit the card battle challenge. I'm planning on including a progress bar for each mini game, indicating something that will be unlocked in the story once that particular challenge is completed.
In this screenshot it's intentionally looking quite grainy and grungy. The effect I used on it gives it quite a strong weathered digital comic feel, which I like. It gives it a bit more character. However, I'm still undecided as to whether all, some or none of the sections will make use of this grungy lo-fi look. It might be that I use it occasionally as a glitch effect, which is also part of the story.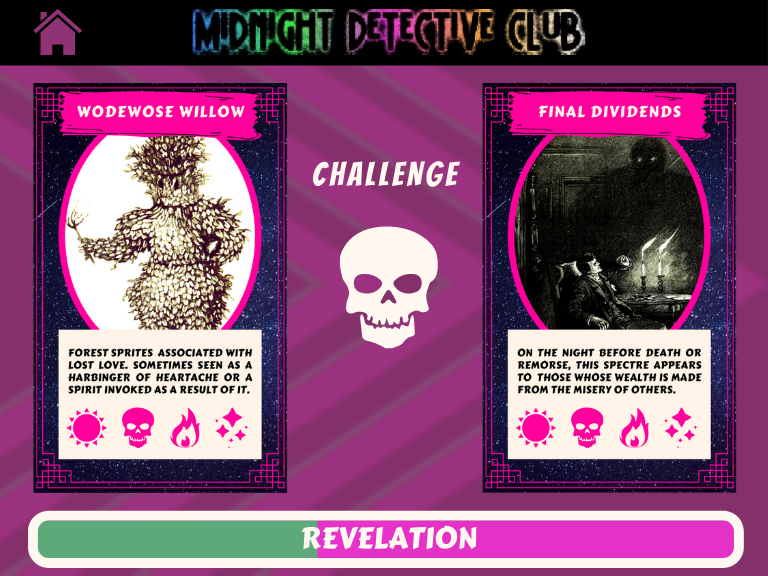 The screen below is the original prototype of the card game.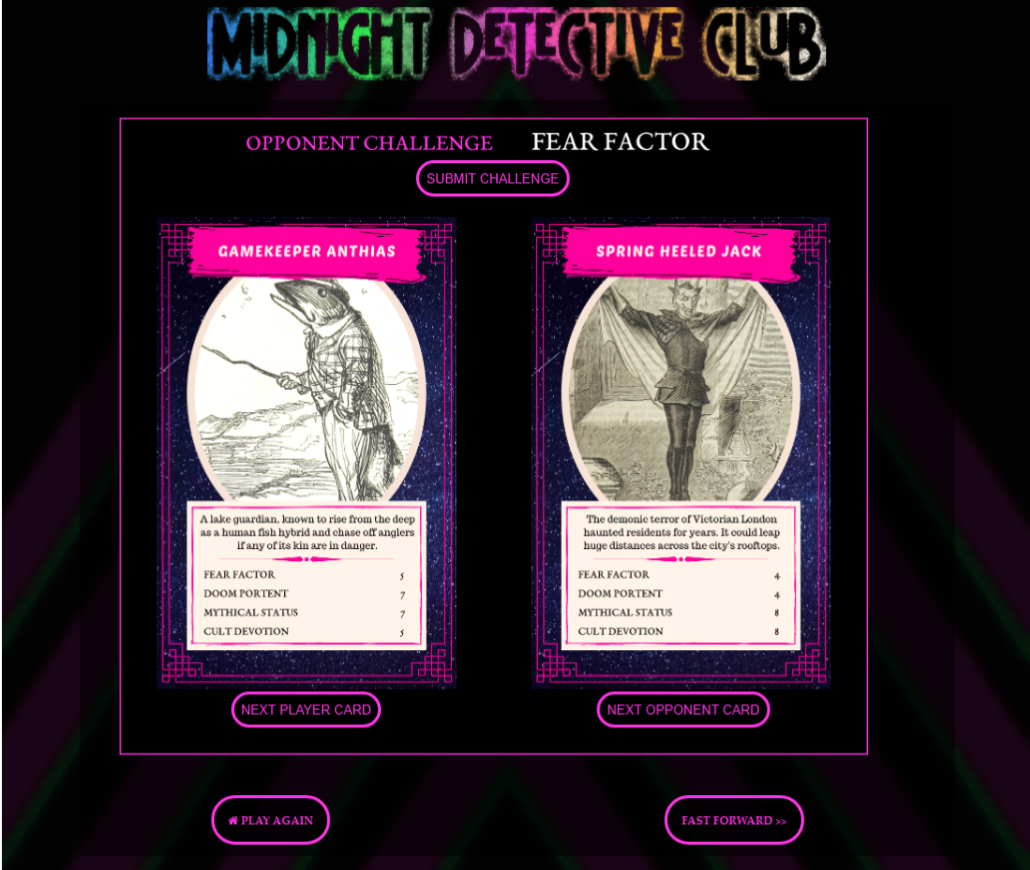 I've also tested out mockups for the text intro's and outro's for each chapter, based on the new style in the first image above. I'm happy with them as well, although I will be looking to use original characters in place of the stock ones I've got in the screenshot. Having such a limited space for the text will be useful as well. I don't want to force players to read pages of dialogue or listen to hours of narrative - I want just enough to entertain them, pull the story together, and move things along.